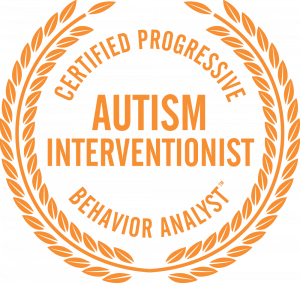 ---
The Progressive Behavior Analyst Autism Council™ ("Council") Certified Progressive Behavior Analyst-Autism Interventionist™ (CPBA-AI™) certification program is designed to recognize individuals who have the experience, knowledge, and skills necessary to implement behavioral intervention with individuals diagnosed with autism spectrum disorder (ASD).
CPBA-AI™ is a certification for practitioners implementing of a progressive approach to applied behavior analysis (ABA) based procedures. Individuals eligible for this certification have experience in ABA with a concentration in autism.
In order to receive and maintain the CPBA-AI designation, candidates must:
Complete the prerequisite education and experience review and audit
Pass a multiple-choice examination including both text- and video-based scenario assessment questions
Achieve a passing score on an evaluation of a performance based video submission
Eligibility Requirements
This certification program is designed for professionals with experience in ABA as it relates to individuals diagnosed with ASD. Experience includes direct implementation of ABA-based interventions.
All candidates are a minimum age of 18 years old.
Option 1
Experience Requirements
400 hours experience in ABA with a concentration in autism. All hours must meet the following requirements:
Only hours for time spent implementing ABA-based interventions are eligible
Only hours where the candidate is working with client(s) who have a diagnosis of ASD are eligible
All hours collected must occur no longer than 1 year before submission of the CPBA-AI application
Only hours accrued post-high school diploma or post-high school diploma equivalent are eligible
Education Requirements
High school diploma or high school diploma equivalent and at least 24 credit hours from an accredited post-secondary institution in any subject area.
Option 2
Experience Requirements
2000 hours experience in ABA with a concentration in autism.
All hours must meet the following requirements:
Only hours for time spent implementing ABA-based interventions are eligible
Only hours where the candidate is working with client(s) who have a diagnosis of ASD are eligible
All hours collected must occur no longer than 3 years before submission of the CPBA-AI application
Only hours accrued post-high school diploma or post-high school diploma equivalent are eligible
Eduction Requirements
High school diploma or high school diploma equivalent